We are almost to the very tippy-top. I'm pretty sure that we can make it if we do our very best to believe. Anyhow, these ten lovely tunes that are comfortably resting in spots twenty down to eleven have all been compiled on yet another mixtape for you to enjoy.
#20
Crocodiles: "No Black Clouds For Dee Dee"
"If you were a daisy thirsting for a fix, I'd gladly be the dew."
[Endless Flowers // Frenchkiss]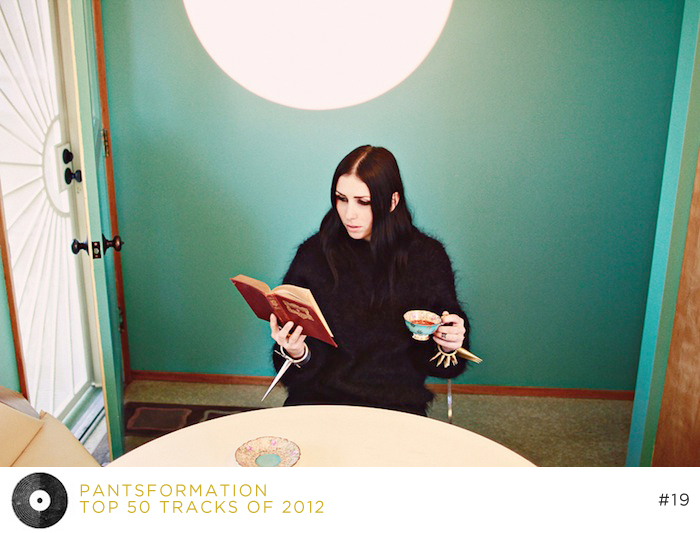 "I never cared about money and all it's friends."
[Unknown Rooms: A Collection Of Acoustic Songs // Sargent House]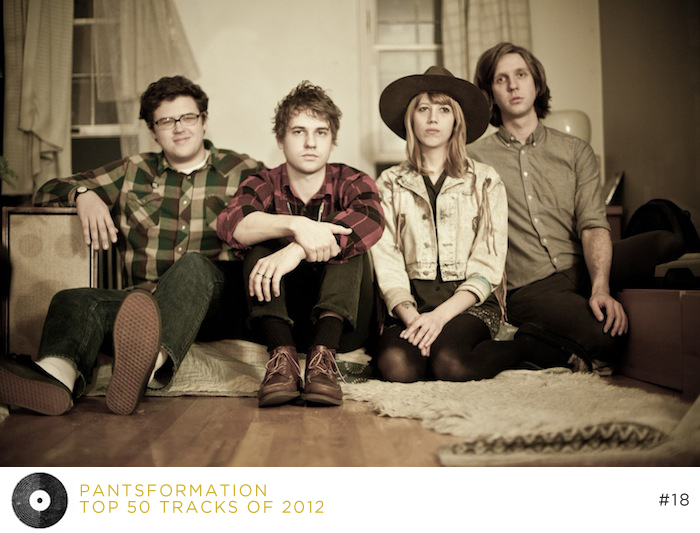 #18
The Babies: "Get Lost"
"I gotta go somewhere soon and I hope I'll be going there with you."
[Our House On The Hill // Woodsist]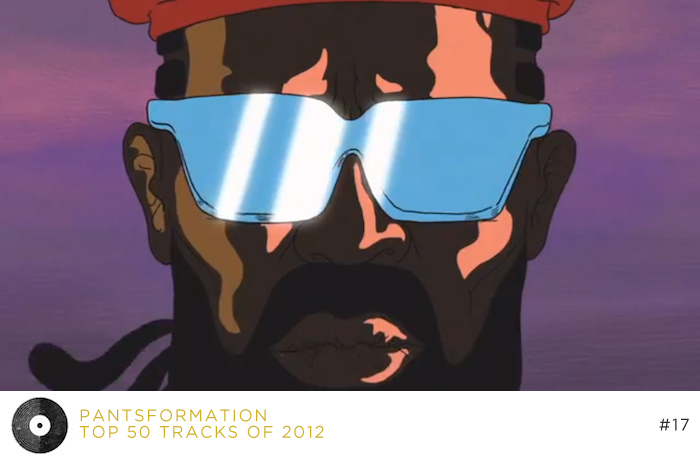 #17
Major Lazer [Ft. Amber Coffman]: "Get Free"
"What will I do in the sunrise? What will I do without my dreams?"
[Get Free // Downtown]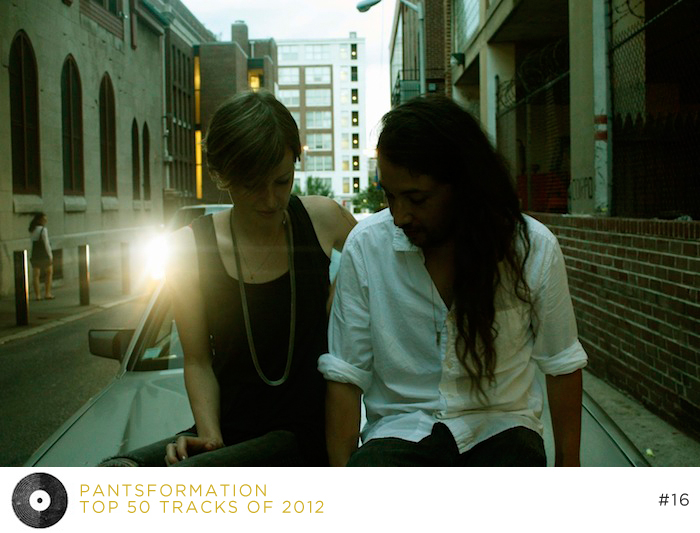 "Don't you leave this one up to me. I will write it too honestly."
[Grace & Lies // No Quarter]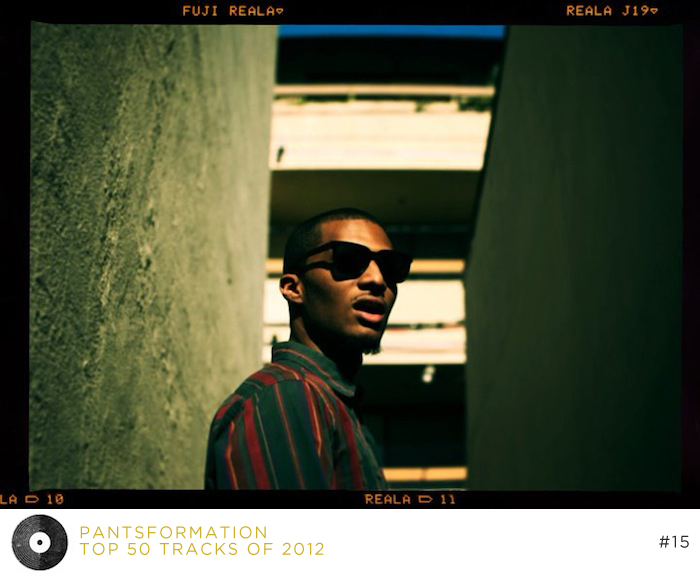 #15
I/O: "Wasted My Time"
"This thing we call time is an illusion that we all try."
[Isolation // Self-Released]
#14
Kendrick Lamar [Ft. Jay Rock]: "Money Trees"
"Everybody gonna respect the shooter, but the one in front of the gun lives forever."
[good kid, m.A.A.d city // Interscope/Aftermath/Top Dawg]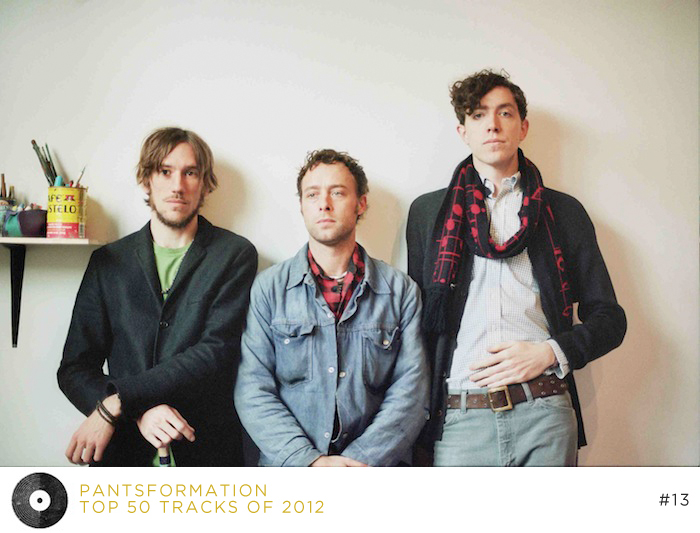 #13
Here We Go Magic: "Alone But Moving"
"It's easier to witness a crowd from up above. It's the movement of labor. It's the labor of love."
[A Different Ship // Secretly Canadian]
#12
Sharon Van Etten: "Give Out"
"You're the reason why I'll move to the city or why I'll need to leave."
[Tramp // Jagjaguwar]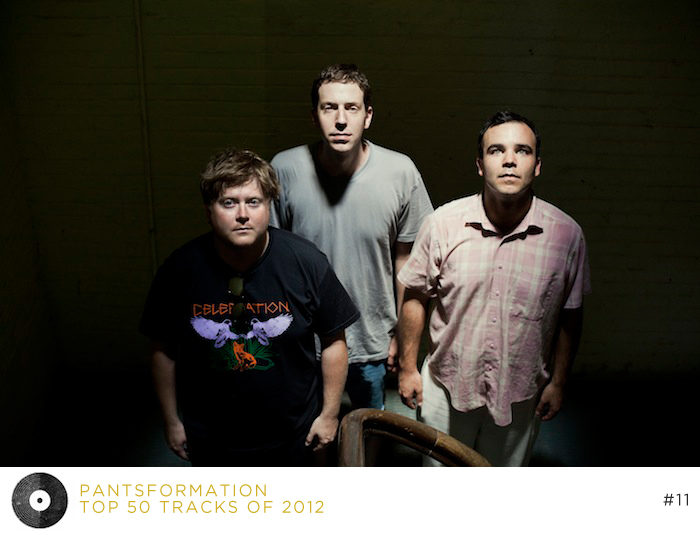 "I told you all my secrets. I wish I had 'em back now."
[Tomorrow/TheFountain // Upset The Rhythm]
[Download the Pantsformation Top 50 Tracks Of 2012, Vol. 4 Mixtape]
2 notes:
ericsteele47 likes this
sparethepleasantrees said:

CHELSEA WOOOOOOLFEEEEEEE!!

pantsformation posted this
* * *